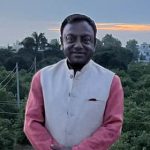 "Evidence is Knowledge and Knowledge is Evidence"

(सम्यग् ज्ञानम् प्रमाणम्)
Watch Out- Signs and Symptoms of Protein Deficiency in Human Body
Why is protein needed?
Discovered and coined by Swedish scientist Jöns Jacob Berzelius in 1838,  protein is crucial for the body's ability to regenerate cells and repair existing ones. Protein is essential for many body functions, such as offering structural support including blood coagulation, fluid regulation, immune system support, eye health and the generation of hormones and enzymes throughout childhood, adolescence, and pregnancy.  
Common signs that your body is low on protein include: 
Brittle hair and nails are often the first sign of deficiency

Feeling weak or hungry since protein is an energy-giver and satisfies the appetite

Falling sick often as protein deficiency causes weakened immune system

Mood changes or trouble thinking due to fluctuating blood sugar and protein's effect on the brain's neurotransmitters (which assist in regulating mood)

Weakness in muscle since amino acids are essential for building muscle mass

Stress fractures due to lack of protein in the bone tissue
Effects of Protein Deficiency in Children:
When a child has inadequate intake of protein in their daily food, it can lead to serious side effects as they grow older. This essential macronutrient affects every single part and function of the body. Protein offers crucial amino acids that contribute to the mental and physical development of your child. 
Effects of Protein Deficiency in Adolescents:
As reported by the National Nutrition Monitoring Bureau, adolescents on average have very low protein consumption in their daily diet. Ensuring that their daily protein quota is being fulfilled is important in muscle development and repair. Especially in teenage boys, muscle growth and body development requires adequate consumption of protein and calories to support hormonal growth too, alongside their need for physical activity. 
When the protein requirement in adolescents is not met, they struggle with linear growth, concentration and focus issues, delay in sexual maturity, acne and fatigue. 
Effects of Protein Deficiency in Pregnant Women:
Protein becomes even more important when you are not just growing your own body, but nurturing another life alongside it. Necessary for fetal tissue development and tissue expansion, having adequate consumption of protein is important to stabilise the increased blood volume in mothers. Protein is considered to be one of the most important nutrients for neurological development of the baby in a mother's womb, as protein deficiency is linked to impairment in learning abilities of the child. Especially in the third trimester, it becomes imperative for a pregnant mother to ensure optimum protein intake to support lactation, delivery requirements and assistance in labor. 
Effects of Protein Deficiency in Elderly:
A senior citizen who doesn't consume adequate protein may suffer from serious health problems such as decreased skeletal muscle, weakened bones and fractures, impaired immune system function and loss of appetite. Older people are advised to consume the recommended dietary allowance of protein alongside a balanced diet for optimum functioning. 
What is Protein? 
Protein is an essential component of the human body. Protein is an important part of a healthy diet and is one of the three primary macronutrients in food, which provides most of the energy. They are made up of chemical 'building blocks' called amino acids. Sometimes our body can synthesize protein which is procured by external sources. The daily requirement of protein for human body in different age groups is as follows:
* The recommended quantity of protein could be dispersed between meals and snacks depending upon the feasibility of individuals.
Major sources of Proteins:
What is the best way to consume protein?
Protein can be taken in either animal origin or plant origin and have the same impact on the human body. It is recommended to have both animal and vegetable protein, as both are equally important and have a great impact on the human body if consumed in adequate quantities. Plant based proteins are not low in quantity of amino acids, however adding a variety of the same can enhance the protein intake.
Warning: Protein should be consumed with an adequate amount of starch and carbohydrate and one shouldn't consume protein alone. It should be divided into breakfast, lunch and dinner as per the table.
Who should not consume protein?
People with kidney disease shouldn't ideally have a protein rich diet as it may worsen their symptoms as the body may not be able to properly dispose of broken down waste protein products. 
Speciality Ayurvedic Treatment Centre | A Unit of SVS Healthcare Pvt. Ltd.

Speciality ayurvedic treatment centre
© 2023 Padaav. All rights reserved. Design by Eqanex Systems