I have been suffering with Persistent Allergic Rhintis from my teen age. Now I am 34 years old. My IgE level in blood was high. I used to take antibiotics and anti-allergics quite frequently and on certain occasions used steroids also. I tried Homeopathy and Ayurveda as well. But nothing worked until I met with Vaidya Shikha Prakash at AMRI Hospital in Kolkata. I started taking the medicines advised by her and stopped all other medicines. After four months, I felt that the acute problems I had been facing so far were no more and I had been getting well. Besides, the medicines, Shikha's diet chart also helped me a lot.

Nabaneeta Guha, Journalist, Kolkata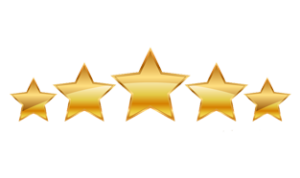 Year 1996 was when it all started. Same year I finished my school and during the month of March-April I suffered from the first pain attack of Pancreatitis. That kind of pain was new to me and initially it felt like a hyper acidity issue. Within 10 minutes, the pain became unbearable and I had to be admitted to a reputed nursing home in Greater Kailash, Delhi. I was fine within 3 days and the doctor presumed it to be stomach or food pipe inflammation. After 2-4 months, I was admitted in a much prestigious hospital but was released in 3-4 days with incorrect diagnosis. I had to undergo through many tests, couple of Endoscopy but no definite reason was concluded.
It took 3 visits, 3-4 severe pain attacks, multiple tests and almost 1 year to diagnose Acute & Chronic Pancreatitis and Calcification of Pancreas. I was treated at GB Pant Hospital and went under allopathic treatment for almost one year (1996-1997). During this tenure I suffered from multiple pain attacks (4-6 times) and every time I had to be admitted. I was recommended to Vaidya Ji by my allopathic doctor and we are glad that we took that recommendation very seriously.
By the end of the year 1997 I met Vaidya Ji and went through the detailed treatment. He assured me that I will just be fine and it will take few months. He clarified that I will still get pain attacks but the intensity and frequency of occurrence will gradually reduce, before it goes away. Within the next 1 year of treatment, I felt the pain only twice and intensity did decrease. Gradually my medication was reduced and restrictions on my diet were relaxed. Within 1.5 – 2 years of Ayurvedic treatment I was eating everything and leading a very normal life. Within 2 – 3 years, the MRI & CT scans confirmed that the calcification growth has ceased and no further damage to Pancreas has occurred. After the year 2000, I only felt the pain 3 more times but they were never severe like before.
All thanks to dear Vaidya Ji, I was able to finish my education and pursue my job properly. My body allows me to travel, enjoy the food, play, work, pick up interests and hobbies and lead a very normal life.

Nitin Srivastava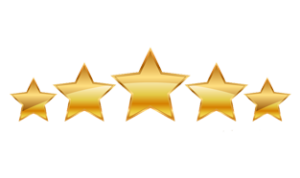 I am a patient of Acute Pancreatitis which turned into Chronic Pancreatitis. I have this problem since 2009. I have had 5 hospitalizations in these years and every time I had to stay in the hospital for 7 to 8 days without food and even water. In May 2015, the doctors advised me to go for ERCP and stenting as I had developed calcification in my pancreas. In the meantime, all the big doctors and big hospitals were consulted which had no permanent cure for this disease and only had the treatment for the disease so instead of going for stenting, we searched on net and found Padaav Centre which cures pancreatitis. We called many people with the testimonials given on their site and everybody had one answer, don't delay and go there soon. 24 th June 2015, I landed up in Padaav centre, stayed there for 21 days and started having regular 3 meals and 3 snacks a day at prescribed intervals.
With the guidance of Vaidya Balendu Prakashji and Vaidya Shikha, I started my new lifestyle, healthier one of course. I returned home and took my medicines as prescribed. I had three mild episodes of pain in between but they were short and taken care under Vaidyaji's guidance at home only. Today, I have completed my course of medicines, am pain-free and hope to live like that in future. I have no words to thank respected Vaidya Balendu Prakash Ji for curing my problem. I suggest that there is one place where we have hope to live pain free from chronic pancreatitis, that is Padaav.

Sagar Agnihotri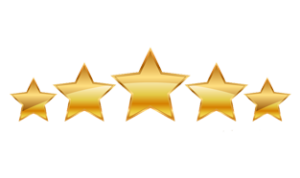 I am Updesh Garg. I was a patient of Chronic Pancreatitis before I took treatment from Padaav. I had my first attack of Pancreatitis in 2013. I started my treatment at Padaav in June 2018 which continued till June 2019. Since then it has been one and a half years. I am off all medicines and leading a completely normal life. I have had no health issues in this period and have gained around 18 kgs weight.
I would strongly recommend Padaav to anybody suffering from Pancreatitis. This is the place where you can get a solution to your problem.

Updesh Garg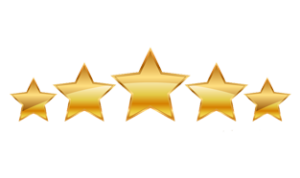 Fibromyalgia and Chronic Fatigue Syndrome are disorders with extreme muscle pain in whole body, fatigue, sleeplessness, brain fog and many other underlying issues. The fatigue and pain worsen with physical and mental activity which does not improve with rest.
After being to several doctors, even specialists at Medanta with no hope of recovery, I came across Vaidya Ji. I remember on the first day when I met him and Vaidya Shikha, they told me that my condition can be cured with major lifestyle and diet changes. Since I took treatment from Padaav, there has been drastic change in my overall health.
From not being able to walk or climb two stairs, I have resumed my work and can do daily activities with much ease now. My frequency/intensity of pain has reduced a lot along with my digestion and sleep quality which  has improved drastically. Even my Migraine and sinus problems have been cured.
I am grateful that I came across Vaidya Ji  and Vaidya Shikha they are life savers. Their treatment is wonderful and accurate as they believe in eliminating the problem from the root without any side effects.
Also, I am thankful for Vaidya Shikha as with her guidance and 24*7 support this journey of recovery became really easy.

Tripti Aggarwal, Dehradun, Uttarakhand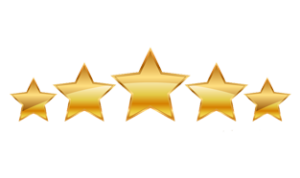 I am writing this  to thank everyone at Padaav Ayurvedic Institute. I was suffering from chronic pancreatitis from 2013. Since 2013, I had been hospitalized at many hospitals such as Apollo, Delhi, AIG, Hyderabad and some other hospitals too. I went through around 25 pancreatic attacks. It was a terrible journey for me and for my family. In 2018, When I passed my 12th Standard, My friend told me about Padaav.
I thought there was no cure to this disease as I was told by the doctors too. I was tired of these attacks and the terrible pain, But I decided to try yet again, and thus started my treatment from Sept, 2018.Since then I didn't experience even a single attack.I don't have enough words to thank Shikha ma'am and whole padaav institute. Thank you so much, I'm so grateful!!
I completed a year of my treatment in Oct, 2019. I am still under Shikha madam's care. Now I'm doing amazing things in life. All thanks to Shikha ma'am and her entire team, to my family and the friend of mine who told me about Padaav.

Shyama Saraf – Hanumangarh, Rajasthan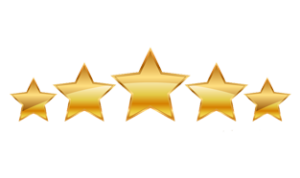 My name is Sachin Chougule from Belgaum, Karnataka and I am the father of Mayuri Chougule. First of all I want to express my heartfelt gratitude for giving my daughter a second life, the debt which I may never be able to repay in my whole life. Pancreatitis is a word that I had never heard before this. My daughter's age is 19 years now, but when she was 14 years old, she started getting abdominal pains, which increased in frequency repeatedly.
We consulted our local doctors who used to give some medicine but the attacks kept on coming. After about six months, we felt that this is something serious, so we consulted a Gastroenterologist from our city and did all the required tests and then we came to know that it was some kind of pancreas problem. Medicines were going on but the pains were coming again and again.
Then we consulted Asian Institute of Gastroenterology in Hyderabad, where the treatment went on for almost two years with many tests like Sonography, Blood test and Endoscopic Ultrasound. To be on the safe side, we even did a Hereditary Pancreatitis test. The doctors said that we have to only manage the symptoms and keep taking medicine. By that time I was so broken up both emotionally and financially as I had no means to tackle this situation.
I started to search the internet for any other treatments when I came across the Padaav website and enquired about the same. The response I got from them was very good and satisfactory. My daughter started her treatment in June 2017 in Dehradun, in-house for 21 days and thereafter for one year. During the treatment year she had some pains, which were managed by the medicines.
Our treatment continued for almost 18 months, the latter being maintenance treatment During the course of the treatment, Vaidya ji, Shikha Mam and the whole team were very supportive. They gave the step by step instructions to follow the diet and the lifestyle. Our diet mail was checked daily and necessary changes were suggested. Now it is 4 years since the treatment and my daughter is doing good both health wise and emotionally. It is as rightly said by Vaidya ji to live a life without fear. Once again I want to thank all the Padaav team for being so supportive to overcome this.

Sachin Chougule – Father of Mayuri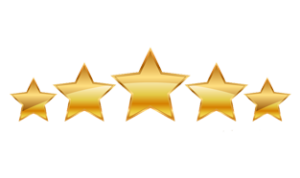 I am Yeshwanth from Bengaluru. I am 23 years old. I was diagnosed for Pancreatitis in 2013 when I was 15 years old. I started looking for a cure. But the allopathic doctors said that there was no Mayuri Chougule cure to this disease. Whenever I had an attack of pain I had to get admitted or take some medicines prescribed by the doctor and give rest to my stomach by stopping oral intake.
I kept on getting repeated attacks and had to be hospitalized about thirteen times in three years. I came to know about a Ayurvedic doctor in Bengaluru and started his treatment. I was advised on strict diet and lots of medicines. I lost about 12 kgs weight. After an year I had another attack of Pancreatitis. This happened 2-3 times in four months.
The, Ayurvedic doctor who was treating me told me about 'Padaav', a place where people got rid of Pancreatitis. I did some research on the internet and also spoke to some patients who took treatment from Padaav.
I made my appointment and got admitted at Padaav for twenty-one days indoor treatment. I continued the treatment for an year. It has been three years since I completed my treatment from Padaav. I have had no attacks since then. I am following a healthy lifestyle and enjoying a normal life.
Thank you Vaidya ji and Shikha mam for helping me get rid of Pancreatitis and lead a painfree life.

YESHWATH B. R. – Bengaluru, Karnataka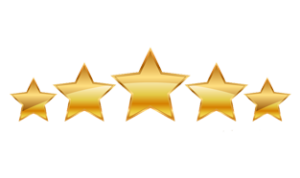 Speciality Ayurvedic Treatment Centre | A Unit of SVS Healthcare Pvt. Ltd.
Sign Up for Our Newsletter.
Eleifend senectus ornare hendrerit dis lacinia habitant mattis 

Speciality ayurvedic treatment centre
© 2022 Padaav. All rights reserved. Design by Eqanex Systems