Pancreatitis refers to inflammation of the pancreas leading to symptoms like acute abdominal pain, vomiting, nausea, etc and increased pancreatic enzymes in blood and urine. Other symptoms include steatorrhea, weight loss, elevated blood sugar, etc. It is diagnosed using blood tests and radiological images (Ultrasound, CT scan, MRCP, ERCP, etc) to check inflammation and structural changes if the pancreas. Attacks of the disease are treated conventionally using intravenous fluids, painkillers, antibiotics and anti-inflammatory drugs. Patients may be prescribed lifelong pancreatic enzymes and vitamin supplements.
At Padaav, patients of Pancreatitis are given a yearlong treatment comprising of herbo mineral formulations along with a regulated diet and lifestyle. The initial three weeks treatment is carried at the indoor facility under round the clock supervision of the treating physicians. More than five hundred patients of different variants of Pancreatitis have completed successful treatment at Padaav and are leading a pain free life.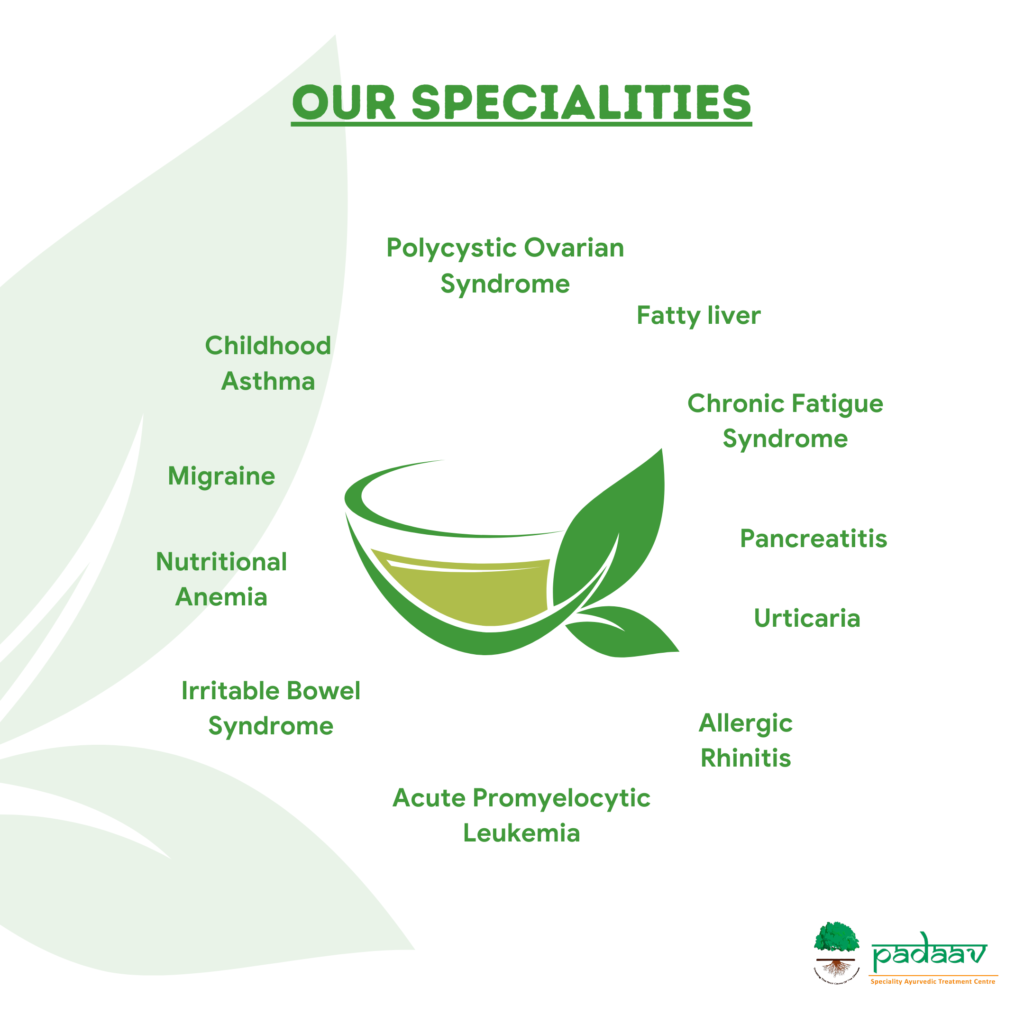 Speciality Ayurvedic Treatment Centre | A Unit of SVS Healthcare Pvt. Ltd.
Sign Up for Our Newsletter.
Eleifend senectus ornare hendrerit dis lacinia habitant mattis 

Speciality ayurvedic treatment centre
© 2022 Padaav. All rights reserved. Design by Eqanex Systems